75W. Submersible Heater for 5 to 7 G. BioBlender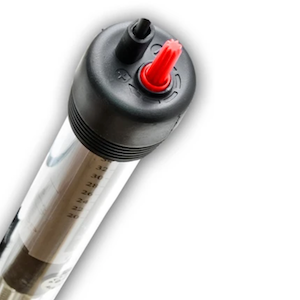 Replacement 75W. fully submersible heater for 5 to 7G. BioBlender. Heater snaps into mounting basket on the front of the SoilSoup BioBlender.
A little extra heat will accelerate the SoilSoup brewing process.  Soil microbes grow at a rate determined by temperature.  For optimum growth the temperature should be 86 degrees F., at this temperature the initial brew will take 24 hours and population doubling will occur every 30 minutes.